What would you not accept in order to get into the property market?
Interestingly more than three quarters (78%) of Aussies would tolerate not-so desirable property and suburb features for their slice of homeowner life, according to finder.com.au. 
The research of 2,019 Australians asked respondents; "If you were to buy a property in the current market, what would you put up with in order to get into the market?", and found 45% of participants would tolerate the 'unlucky' house number thirteen.
An untrendy suburb (44%), evidence of the previous owner having a pet (42%), and a property that's a deceased estate (41%) were also identified as features buyers would overlook.
Bessie Hassan, Money Expert at finder.com.au, says Australians unable to buy in an overheated market may be forced to consider properties with less desirable attributes.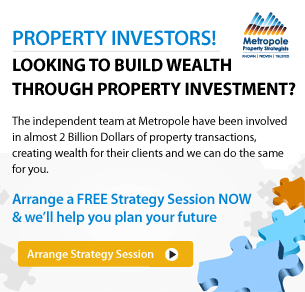 "Things that may be viewed as undesirable are now being viewed in a new light as house prices continue to climb.

"Wish-lists are going out the window, as buyers compromise to get their spot on the property ladder.

Buyers need to be realistic and realise there's no such thing as a 'perfect' property," she says.
One in four (25%) respondents admit they'd live within close proximity to a brothel, and one in five (20%) would put up with a property located near a noisy bar.
However, the research found there are some things house hunters aren't willing to compromise on. 
"Buyers are less likely to accept an unsavoury smell or the presence of asbestos in the dwelling.

"If the area has a high crime rate or the street contains abandoned vehicles, these are also things buyers can't overlook," she says. 
Ms Hassan urges buyers to maintain a long-term view when considering different properties and locations.
"Keep in mind that areas change over time, and gentrification and urban renewal can shift the appeal of a suburb, so you could be looking at the next hot suburb without realising it," she says.
If a buyer is unsure about whether a feature is a deal-breaker, they should practice their due diligence.
"Buyers should get a building and pest inspection to ensure the property is structurally sound, and to decide if any pre-existing faults can be affordably managed.

"In some cases, the flaw may be well worth the discount," Ms Hassan says.
Five most accepted features
| | |
| --- | --- |
| Issue | Acceptance |
| If it had the street number 13 | 45% |
| A lack of suburb "trendiness" (e.g cafe culture) | 44% |
| The previous owners had a pet | 42% |
| If you knew the property was a deceased estate | 41% |
| If the property was within close proximity (within 2km) to a fast food chain | 39% |
finder.com.au survey of 2,019 Australians conducted in May 2017. *Including 9% of respondents who selected "I'd put up with all of the above to get into the market"
Five least accepted features
| | |
| --- | --- |
| Issue | Acceptance |
| If the property / area had a bad smell | 13% |
| If the house had asbestos in the walls/ceiling | 15% |
| If the area had an above average crime rate | 16% |
| The street contains abandoned cars/trailers/boats | 16% |
| Located in an industrial area | 19% |
finder.com.au survey of 2,019 Australians conducted in May 2017. *Including 9% of respondents who selected "I'd put up with all of the above to get into the market"